Here we will be adding family photographs. We will post some pictures simply to share. But some cousins have discovered old photographs where there are people they haven't been able to identify. The hope is that by posting them here for other cousins to view, we may discover who they are. If you have information for us, please drop us a line at acousin@connectingcousins.com.
We also have a section on our website called Lost & Found. You will find more pictures from different branches there as well.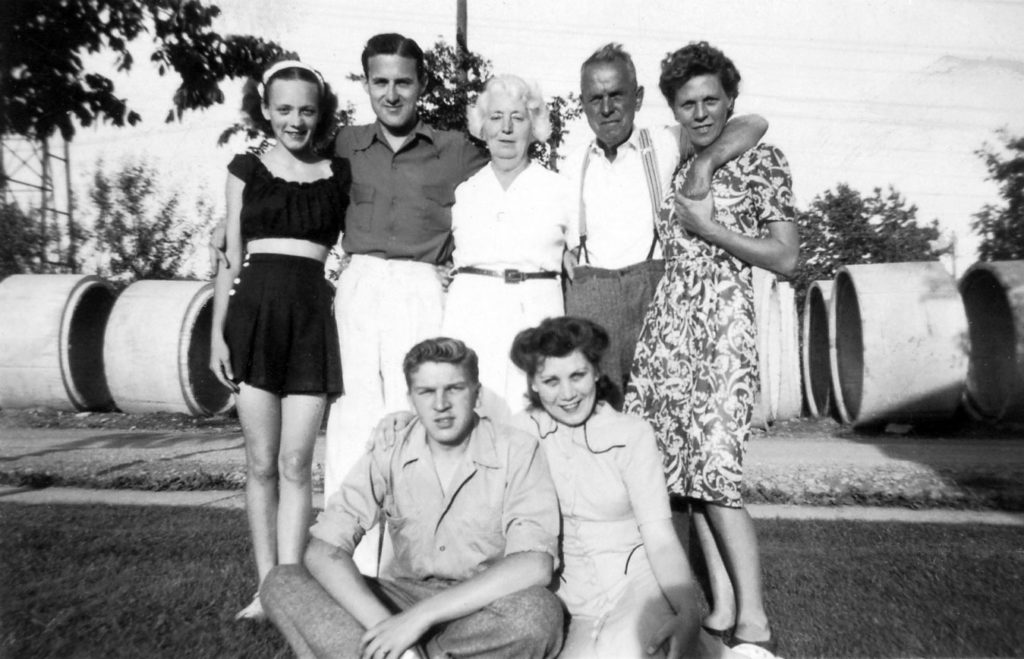 Recently a box was discovered by cousins in Canada. Above is one we think we know the people, L-R back Joan & Jack Feggans, Aunt Nellie (Hedger) Cliff, Edwin Hedger, Emily Constance (Hedger) Feegans. Front Jack and Kay (Tilbury) Hedger.